Day 0
We were meant to have flown out of Melbourne this morning (Melbourne time), at about 11:00 or so. But the flight was delayed by about 8 hours and was to depart this evening. This actually was a better arrangement for me, as it gave me the day to be at home.
Flight to Los Angeles, and then Las Vegas was uneventful. Tried sleeping on the flight but alas, it didn't work for me.
Landed in Las Vegas airport in the evening. My first hint of how large this conference was going to be was when we were waiting for our bags. Lots of ads for cloud solution stuff, like DataDog and NetSuite and MongoDB, playing around the carousels, plus a decent size line to get badges for the conference right there. I guess there's no mistaking why people are here.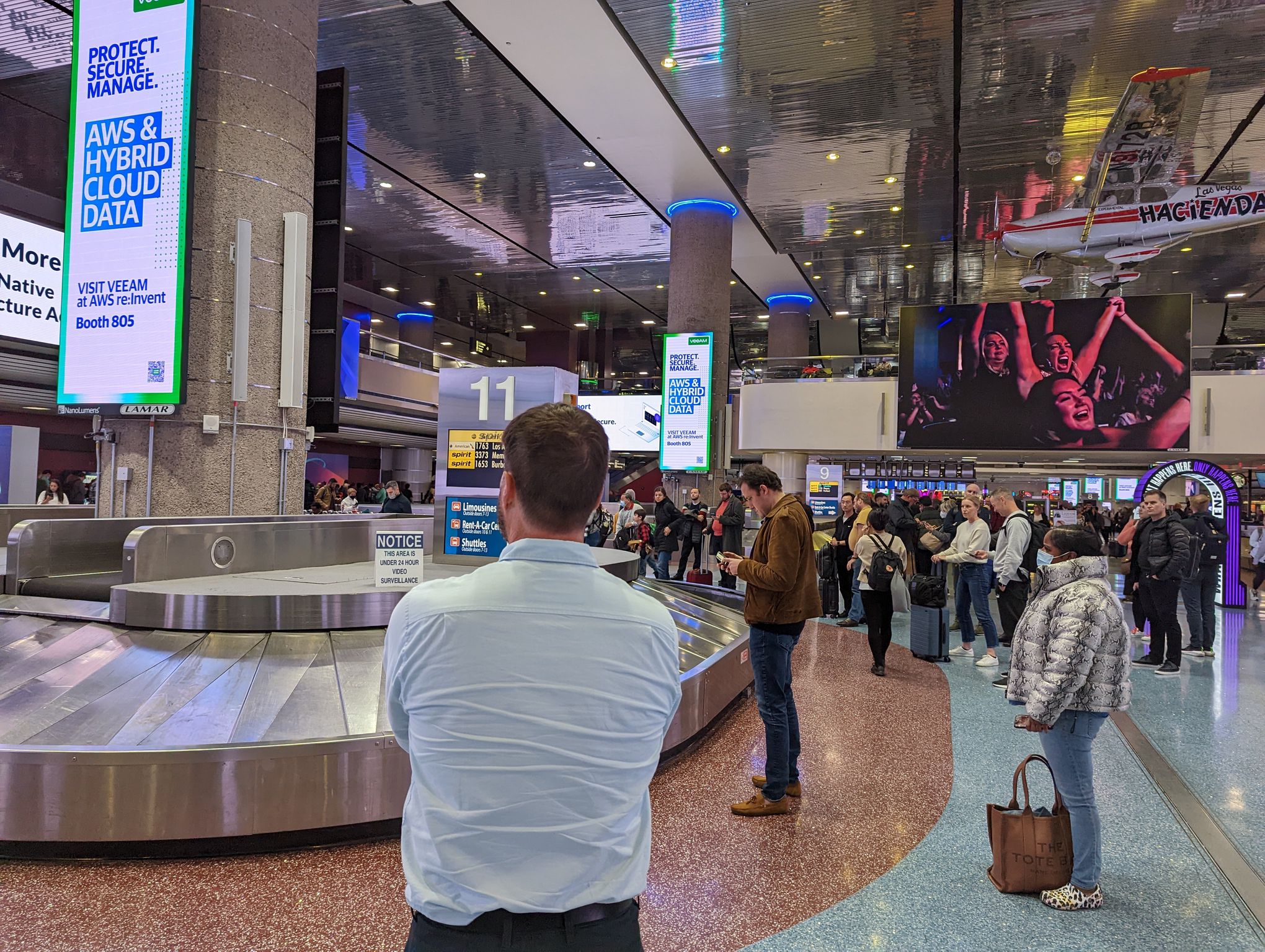 After getting our bags, we crossed the road to get a ride-share pickup point. One thing that got me thinking was how were all these people going to get from the airport to their hotels. The constant stream of taxies that I saw on the road was one answer. It was unrelenting: I've never seen so many taxies travelling at any one time.
Massive crowd waiting for ride-shares (another hint as to how large this conference was going to be). They had a pretty good system in place, where drivers were allocated a bay number which were sent to us as a message through the app. But there was no getting around the large number of people needing ground transportation and it was a good 30-45 minutes until we managed to get onto the road.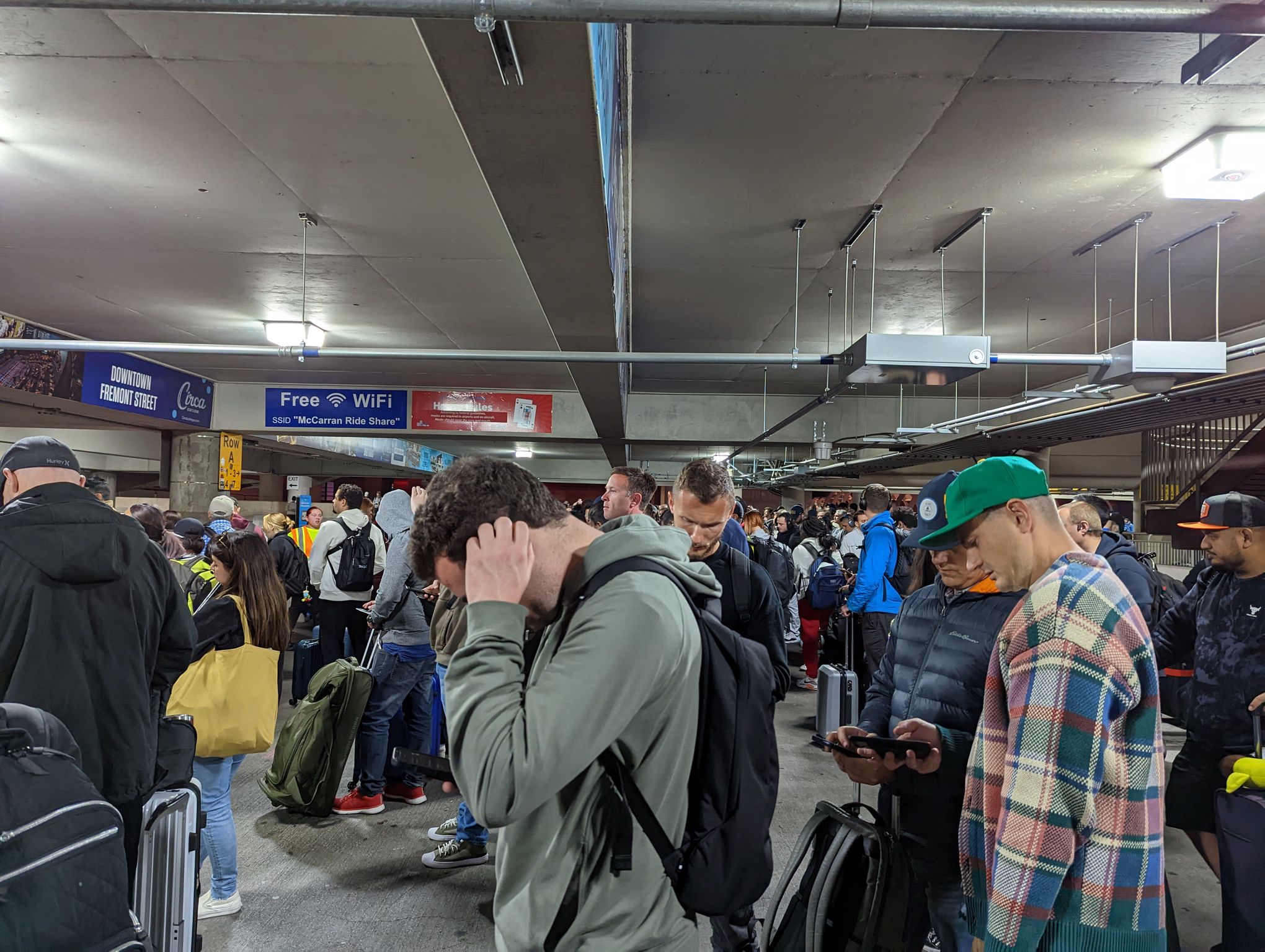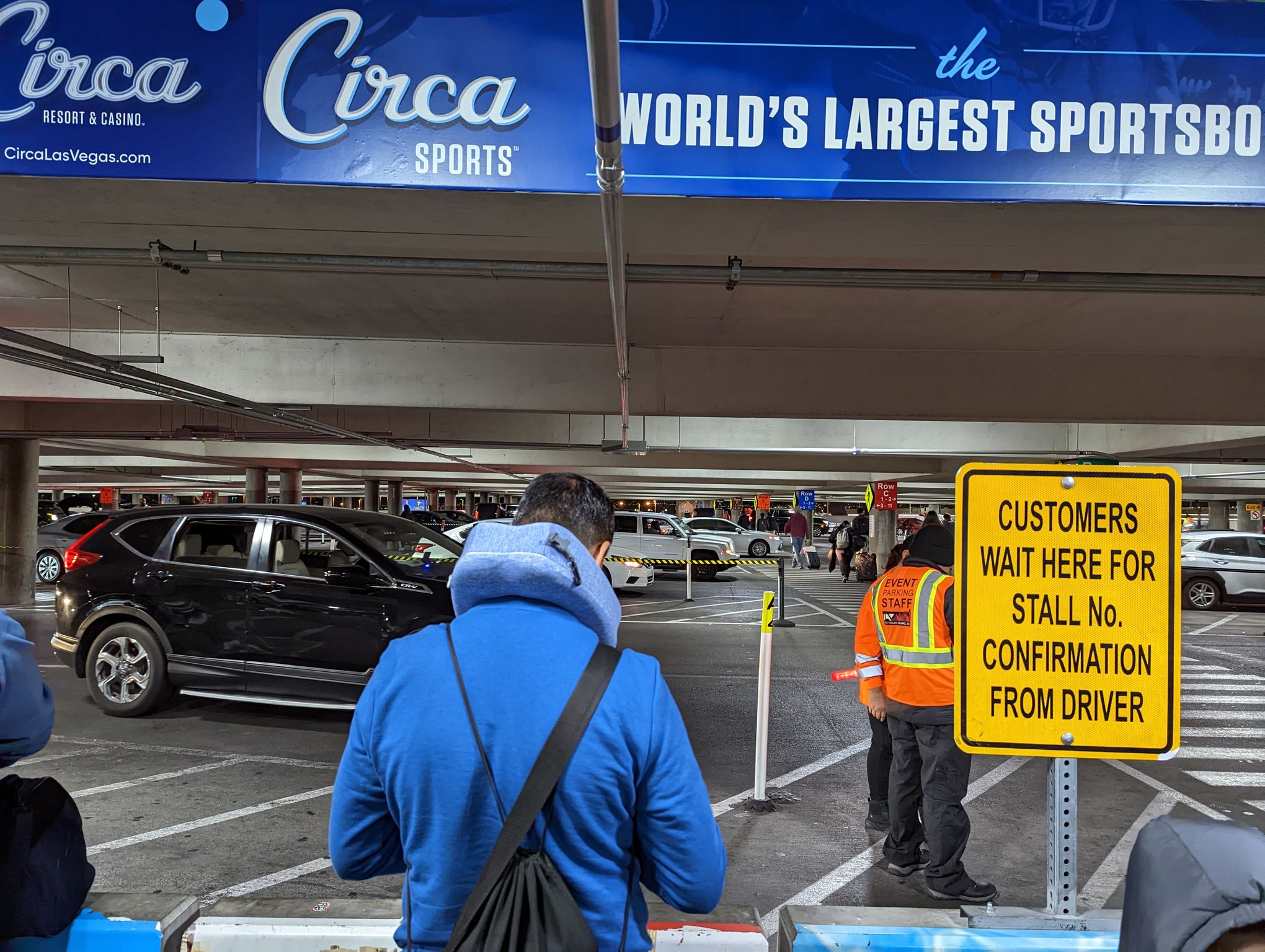 We eventually got to the hotel. It was just north of the strip, opposite the convention centre. The hotel actually gave me a suite, which was a nice surprise.
Dinner was an American KitKat. I will admit, after hearing all these American podcasters talk about how good chocolate from places like the UK were, I was curious to see how this compared to the chocolate I am use to.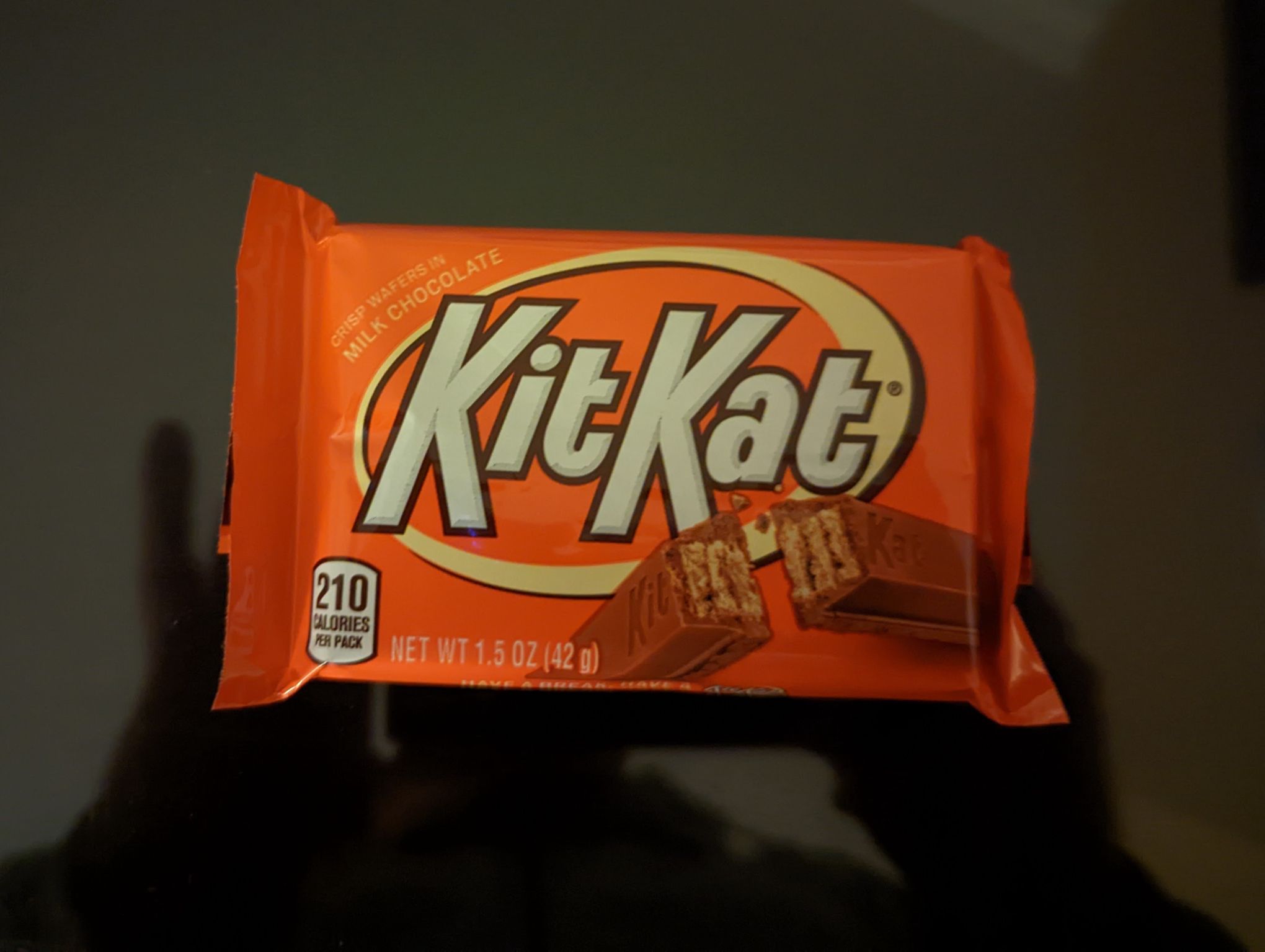 And yeah I'd say it doesn't really do it for me. Not that it tasted bad. In fact, it almost tasted the same. But there were a particular after-taste that was not super pleasing.