Day 4
No real improvement on the cold this morning. Just tried to make it through the day with the cold medication and mints. Doing my best. Fortunately I've haven't had to cut back on sessions. And there was no real "crash" after each day; despite the symptoms, I manage to get through the day pretty normally.
Last keynote of the conference this morning, this time with the CTO of Amazon. I like his keynotes. I've watched a few of then online. Seating hasn't improved much though.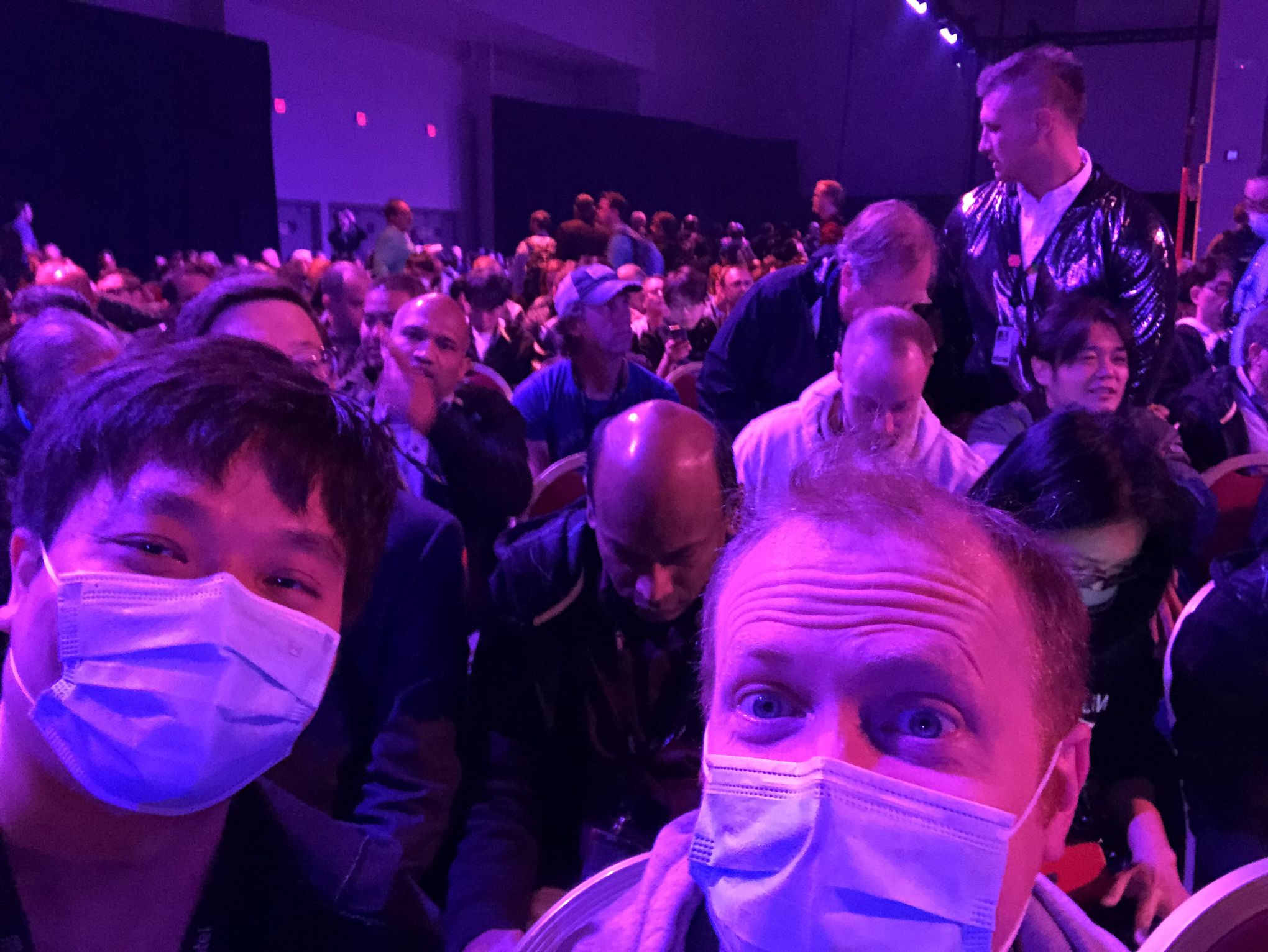 One thing about most of the conferencing centres. You need to get through the casinos to get to them. Of course trying to get to the ball rooms, or out to the street, was a decent exercise in way-finding: following signs and cues for where things are. It was also a test of your ego, as you did occasionally had to ask one of the AWS re:Invent staff — who were wearing large, green, Information fags and were strategically placed where you'd need such information the most — where to go.
Oh, and we've saw this strange sphere being built. Talking to a few people while in line for a session, the idea is that it will eventually be covered inside and out with very high definition screens, about 10x as much resolution as a standard TV. Apparently it's one of a pair, with its twin being built probably somewhere in the Arab Emirates. The estimate cost of each was around $2 billion. No idea what they would be used for.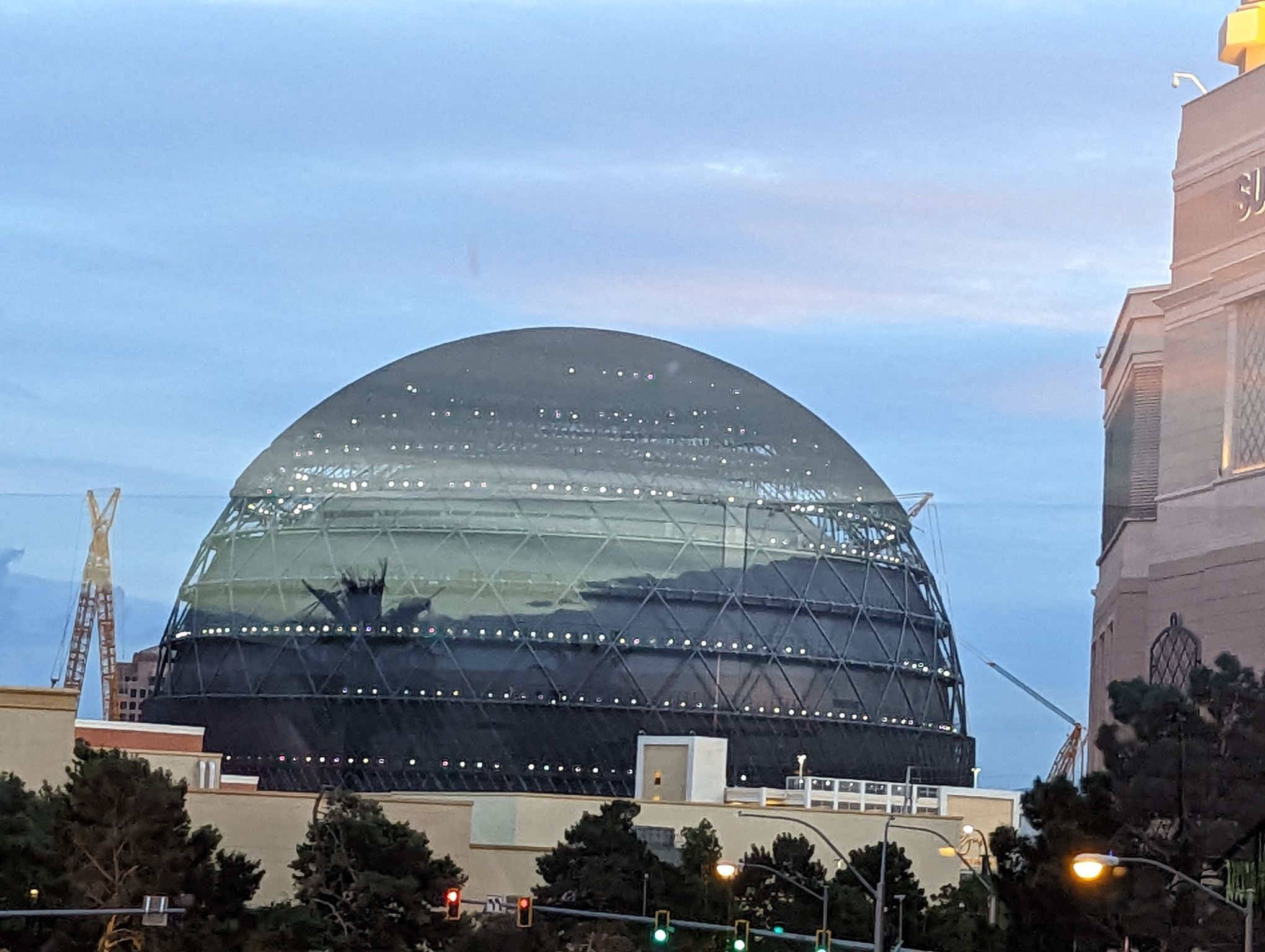 The same person in the line wondered how someone who's first experience of the US is a trip to Las Vegas must think of the rest of the country. This is my second trip (well, third if you include the 9 hours I spent in Atlanta airport) so I probably couldn't say. I wouldn't call myself well travelled in the United States, but I certainly wouldn't say that it's representative to the rest of the country. It's a place unto itself, without parallel, at least in my experience. I should probably ask my colleague though — being that this was his first trip to the US — and see what he had to say.
We had dinner at a Japanese restaurant in Caesars Palace. This was another recommendation from my manager. I wish I took down the name of it, but on the whole it was nice enough. Probably the most interesting aspect of the venue is that it had escalators that went up on a bit of a curve. That would have been an interesting thing to engineer.